(
Memories of Singapore!
Collapse
)
We both agree that we would definitely go back. It really was the best food we had during our entire trip and there were some bites we keep talking about. I could keep going on about food but I'll stop here. If anyone does go though let me know and we can give great recommendations! The shopping was pretty good as every major label could be found there along with some from Japan, Korea, Europe (they had Miss Selfridge and Dorothy Perkins stores so jelly!) that you can't find in the US but I held onto my bucks for Japan. The most amusing part about Singapore was that you're surrounded by Asians but everyone spoke English! It was mind boggling but made getting around super easy! XD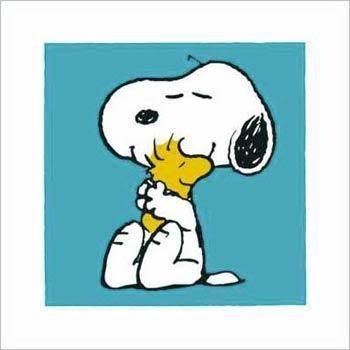 This journal is friends only so if you'd like to be added, then please leave a comment here. I'll screen them as they come in. And no worries! I don't bite... hard ;D
Current Mood:

happy
Ugh I can't believe I got so sick during my trip @___@ That was definitely an interesting ordeal... I'll be posting more about the trip later :3 Right now though, it feels surreal to be back home...Like I'm gonna walk outside and it's going to be the busy streets of Seoul or Tokyo... Well I did just wake up :D ....at 4pm..... I'm gonna die going to work tomorrow!
Current Mood:

energetic
c2lan
ener
lithele
makkurakoyappi
Since I'm trying to get myself to draw more this should be fun to do. :3 I won't be able to start on anything until after PMX but I'll put it out there for now.
The fine print:
a) if you make a request, you must duplicate the offer. Basically, you have to do 10 sketches for friends/well meaning strangers. It shouldn't be too hard if you really half-ass it.
b) don't be shy in your request, but do understand it will probably be just a loose pencil drawing.
1.
muralasa
- Something :D
2.
sakurae
- Yuko *_*
3.
lithele
- Ken and Leafmon &hearts
4.
ener
- Lunamaria *hawt!*
5.
tognarcow
her hot bod!!! :O~~
6.
makkurakoyappi
Boy WONDERfuls XD
7.
8.
9.
10.
Boohooohooo I miss reading LJ for a couple days and I miss chances to place requests with people :< Anyways yoinked from
Current Mood:

chipper

Current Music:

No No Nanette - Tea for Two
Current Mood:

sleepy
back from camping at King's Canyon!!! surprisingly I'm not that achy from sleeping on mounds of earth but I sure am itchy from this round of bug bite attacks! AWRARWARAWRAWRARARAWRARAWR
http://www.iace-asia.com/
They've arranged travel packages for me with the following:
-Plane tickets
-Hotels
-Japan Rail passes
-Airport Limousines (XD buses that go to and from the hotels)
-Concert tickets (like the Kimeru Live and the Bleach musical! Sadly Tenimyu was sold out and they couldn't get a hold of those tickets :<)
-Ghibli museum tickets (entry to the Ghibli museum is by reservation only so you do need to get these tickets prior to going~! :3)
They also gave me really handy travel guides and maps that were a huge help on finding places to visit. Their office is right in Gardena and the agent that has handled both of my trips was Ms. Mari Kawamura (mkawamura@iace-usa.com). She speaks Japanese better than English so just keep communication as simple as you can with her :3
Yippy!
Ah~ Since so many people seem to be planning trips to Japan, I'll throw out my travel agency that I've used for my past two trips to Japan. I've never been on their tours mostly because I love to research places to visit myself and go on an unguided adventure! XD
Current Mood:

happy
First full day in TOkyO!
Current Mood:

crazy

Current Music:

Libera~ XD ANGELIC CHOIR BOYS~~~!
AAAAWWWWWWWWWWWWWWWWWWWWWWWWWWWWWWWWWWWWWWWWWWWEEEEEEEEEEEEEEEEEEEEEEEEEEEEEESSSSSSSSSSSSSSSSSSSSSSSSSSSSSSSSOOOOOOOOOOOOOOOOOOOOOOOOOOOOOOOMMMMMMMMMMMMMMMMMMMMMMMMMMMMMEEEEEEEEEEEEEEEEEEEEEEEEE

XD So many memories and so much too tell! and SO MUCH MONEY SPENT O__________O and so many sweeets! I probably have cavaties in all of my teeth XO A few highlights in our adventure included being mauled by ravenous deer, getting lost at the Fushimi Inari shrine, EXTREME AMOUNTS OF LOLITA SHOPPING, walking through HURRICANE DOOM, Train SANDWICHING XO, CREPES almost every night~, MOS BURGER!, bug bite MANIA XO, DEAFENING cicadas, boobie fun XD and much much more~!

so I do have goodies for people but many things requested were never found~! Boohoo! I`ll post pictures of the goods when we get back home. :D Hopefully my camera wasn`t permanantly damaged by HURRICANE DOOM.

ps...OMG this keyboard layout is soooo weird!
XD yaaay finally some internet! we never had a chance to get to Starbucks to do some interneting business cause we were sooo BUSY! Currently we`re at Haneda Airport in Tokyo waiting to take a connecting flight at Kansai Airport to home in LA~! The trip though to summarize it in one single word has been.... AAAAAAAAAAAAAAAAAAAAAAAAAAAAAAAAAAAAAAAA
Current Location:

Tokyo!

Current Mood:

giddy

Current Music:

jazz music